Cars, boats, buses, planes, drones, trucks – how do we move ourselves and our stuff forward when we no longer have fossil fuels to power our transport?
Last week we had the privilege of stepping back for an evening to reflect, even philosophise, on how we solve one of the biggest challenges of our time.
We need to at least halve our greenhouse gas emissions by 2030 if we are to have any chance of meeting the climate targets set by UN countries. (see for example https://bit.ly/3Pt6vJx )
Nils Hannerz, head of business policy at IKEM, Liselott Johansson, CEO Greater Than and Göran Folkesson, CEO Clean Motion and Andreas Stubelius, senior consultant at Adect gave us valuable perspectives on transport in a sustainable future. A discussion that continued with all guests.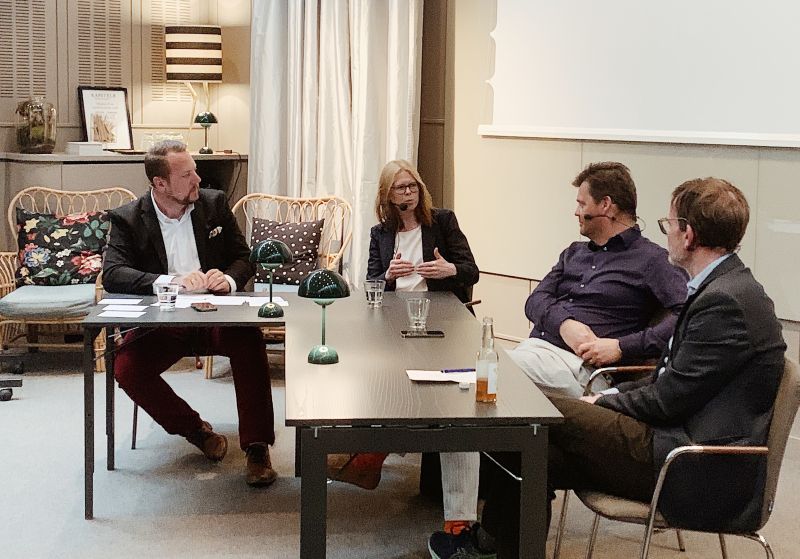 "Work fast, find the mix, see the big picture and boost behaviour!"
The evening offered many insights and reflections. Here are some that we carry with us.
The pace of change is fast – the question is how we can pull together to get the change at a sufficiently high rate.
It's probably not about finding a perfect replacement for the petrol pump –
but rather about finding the best mix of sustainable fuels, efficient use of energy and effective transport options.
It is important not to be blind to any single parameter –
scrapping the current fleet and replacing it with electric vehicles is not the most sustainable option. On the other hand, the technology exists to replace fossil fuels with renewable ones, but at what cost?
Awareness of our behaviour as humans is a key piece of the puzzle –
"Just" changing your driving style can have a significant impact on your fuel consumption.
Much passenger transport is still done by one person in one car, do we really need to drive around in a tonne of car to transport individuals?
And do we need a tonne of our own car parked over 90% of the time?
Many thanks to all the guests who came to our home at Adect for an interesting and challenging conversation!